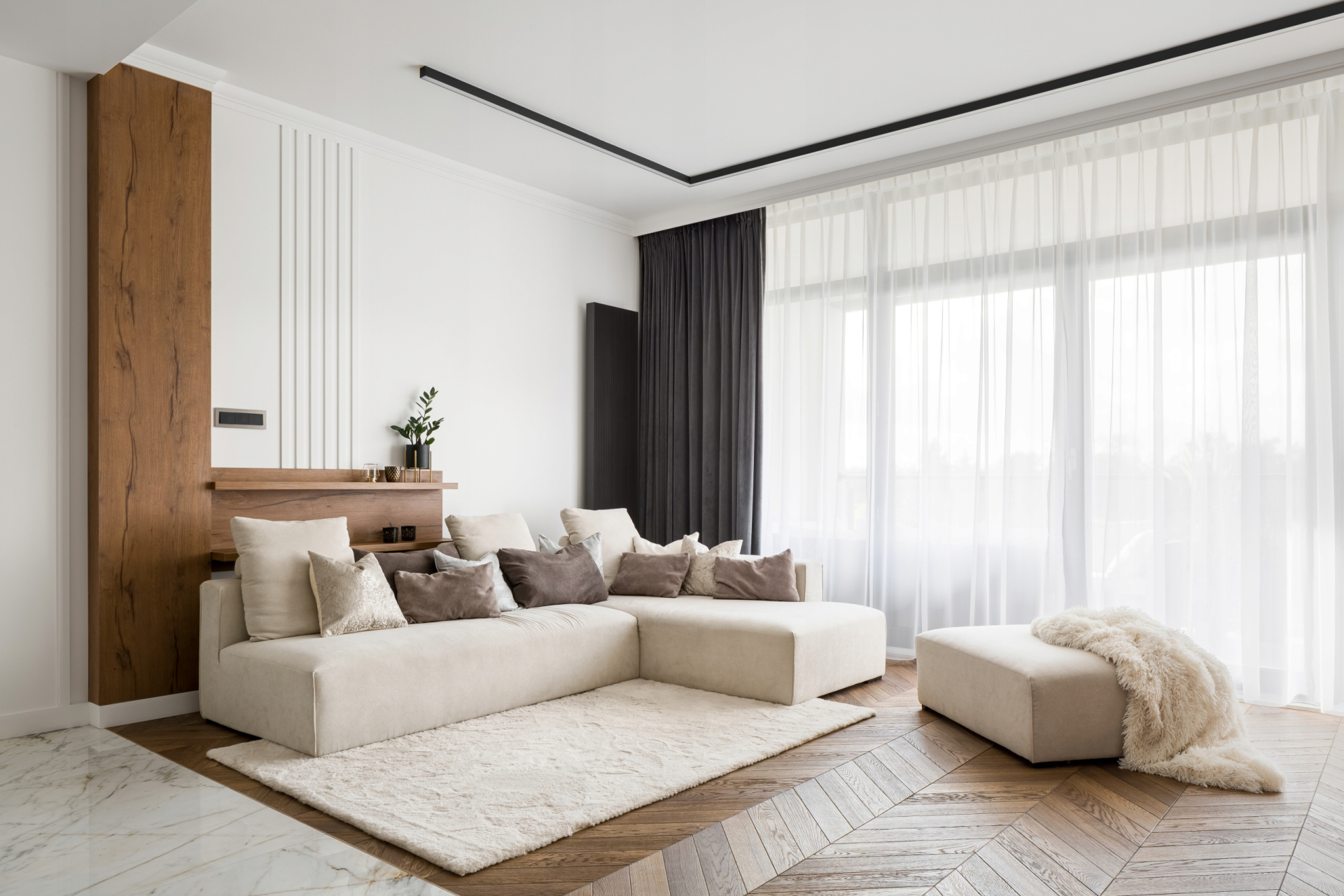 10 Useful Ways to Use Stick On VELCRO® Brand
Ahh VELCRO® Brand, a household name that has a plethora of practical uses, we're confident in saying that you definitely will have used it at some point in your life. But, do you still use it now? If not, there are plenty of uses for stick-on VELCRO® Brand that could benefit your daily life in ways you may not have realised you even needed until now.
Read on below as we discuss ten of the useful ways in which you can use self-adhesive VELCROⓇ Brand in your daily life.
What is Self-Adhesive VELCRO® Brand Tape?
VELCRO® Brand is the brand name for the most popular of hook and loop products. In terms of their self-adhesive tape, then, this refers to rolls of hook and loop that can be cut into strips of your desired length, which you can then stick onto any items you desire in order to fasten these together.
1. Hang Decor
Personalising your flat or house is a great way to make it feel like a home, which is why people choose to hang up pictures and other pieces of decor, such as artwork and mirrors. Hanging these up, however, typically involves hammering nails into the wall in order to hang them from. Though this is an effective method, it does have the main drawback in that it leaves holes in your wall.
This is especially troublesome when you are renting, as many people's rental agreements state that they are not allowed to cause damage to the walls through the use of nails or bluetack (which is also a weaker solution when it comes to hanging heavier objects), with people running the risk of losing a fraction of their deposit if they do so.
An effective solution for this, then, without causing damage to the walls is to use self-adhesive VELCRO® Brand. All you need to do is attach one side of a strip of adhesive VELCRO® Brand to the wall where you want to hang your item and attach the other side to the item that you wish to hang, then lining this up so that it is straight and securing the two together.
While adhesive VELCRO® Brand is generally easy to remove from most walls and surfaces, it is still worth testing it on a small area first before committing to attaching it to anywhere significant, especially if you are worried about old paint peeling away if and when you take the adhesive strip off.
2. Tidy Cables
In the digital day and age that we live in today, many of our household items such as televisions, computers, speakers and WiFi routers all require cables to function properly. Not only can these cables be an eyesore, but they can become easily tangled and confused with one another – which can be especially frustrating when you're needing to identify a specific cable should you experience a fault with one of your items.
In addition to this, if the cables are in an exposed area and not tucked away behind a unit or under a table, then they may also become a tripping hazard.
A great solution is to use VELCRO® Brand as makeshift ties. Rather than plastic cable ties which are both not environmentally sustainable and are typically single-use, needing to be cut if you do need to remove it, VELCRO® Brand is a perfect solution. Simply stick a hook side and a loop side together back to back, then wrap this around your cables, tying it as tightly or loosely as you need.
3. Secure Items
We all know the frustration of needing a particular item in a specific moment of time and it's nowhere to be seen, leading to an intense game of hide and seek only to find it in the most obscure of places. Be it everyday items such as gaming controllers or the TV remote, securing these to a designated space is more likely to ensure that you put these back in said space so that they are always where you expect them to be.
For example, securing a hook side of VELCRO® Brand to your remote and the loop side to your coffee table will encourage you to always put it back in the same spot, rather than risk misplacing it and losing it when you next need to use it. The same principle applies to any other items that you may often lose.
4. Organised Storage
Storing items away in cupboards or drawers may give the impression that your home is enviously tidy and organised, but we know that at least one of those cupboards or drawers will have items rolling around and on top of each other, leaving you having to rummage around to find the item(s) you want.
Now, you could tackle this by finding drawer organisers and boxes to sort your items, but then you have the issue of these not fitting your drawers perfectly, and it's easy to fall back into old habits and just chuck things in your drawers willy-nilly. Instead, you can use VELCRO® Brand to create bespoke storage solutions that keep all the items in your junk drawer secure and organised by fastening them down in their specific place.
This can go beyond the doors of your home, with VELCRO® Brand being a great way to organise items in the boot of your car, also. For example, you could secure important items such as a torch, warning triangle or first aid kit in your boot, rather than them rolling around when you're driving.
5. Mount Digital Devices
Do you remember the days of having to fight with your family members on what channel or programme you should watch on the TV, with no one ever agreeing on the same thing? Thankfully you no longer have to worry about that thanks to the combination of phones/tablets and streaming services allowing you to watch what you want, where you want.
The only downside, however, is that you can't easily watch things on these devices hands-free without precariously balancing them against other surfaces or items unless you buy a specific stand for them. With self-adhesive VELCRO® Brand, you can skip this step and simply stick your device wherever you like, making for perfect watching.
6. Child and Pet Protection
Children and pets are both loveable and excitable, yet not always the most spaciously aware. As such, you may worry that they could knock valuable or fragile items over when playing, such as decorative ornaments. Not only could it upset you if these fall and break, but the broken pieces could also potentially hurt your child(ren) or pet(s).
In addition to this, children are also very curious as they're going through their stages of development, which may lead them to trying to open cupboards with harmful items, such as cleaning products.
Using VELCRO® Brand to secure any valuable items you have to the surface they sit on or on cupboard doors so they aren't as easily opened is a great way of child-proofing and pet-proofing your home in an inconspicuous yet practical way.
7. In the Classroom
If you're a teacher, then you will find that adhesive VELCRO® Brand is incredibly useful in the classroom. Whether it be for sticking up daily weather cards, posting student's weekly jobs, adding stars to a chart for golden time or special play time, or for attaching students' names onto their own drawers in the classroom, VELCRO® Brand has a number of versatile uses that are almost endless in a classroom setting.
8. Hold a Rug or Mat in Place
Many people choose to have wooden or laminate flooring in their home thanks to it being easier to clean and having a timeless aesthetic. It may be that you have a rug on your hard flooring, perhaps in front of your sofa, in order to offer comfort for your feet when you're relaxing, or a mat by your back door to stop dirt from being trodden in from outside.
As useful as these are, being placed on a hard surface means they are prone to slipping, especially if you have any pets or children running around, posing a trip hazard on top of this. Using a small bit of adhesive VELCRO® Brand is a great way to secure these to the floor to avoid as such from happening.
9. Organise Your Wardrobe
Wardrobes are great for hanging up clothes, but they don't always offer solutions for storing accessories, such as hats, scarves and bags. If you don't have storage space in abundance, then VELCRO® Brand can easily be used to secure hooks in your wardrobe to hang up these accessories and rally utilise your storage space to the maximum extent possible.
10. Prevent Unrolling Wrapping Paper
Whether you are an avid wrapper or are allocated wrapping duty at Christmas time, it's fair to say that a universal annoyance is when opened wrapping paper keeps unrolling. A typical resort is securing an elastic band around these, however this often results in the paper either ripping or wrinkling as you roll the band off and onto it.
Using a strip of VELCRO® Brand, similar to how you would make makeshift cable ties, instead would be a perfect and easy way of securing your paper without causing it any damage, being reusable again and again each time you buy a new roll.
Buy VELCRO® Brand Double Sided Adhesive Pads
If you've been inspired by any of the uses we've mentioned above and are looking to buy your own double sided adhesive VELCRO® Brand tape or pads, then you need MPD Hook & Loop, the UK's number 1 supplier of VELCRO® Brand hook and loop fastening products.
Get in touch with us today to learn more about the products we have available and arrange your bulk VELCRO® Brand delivery.