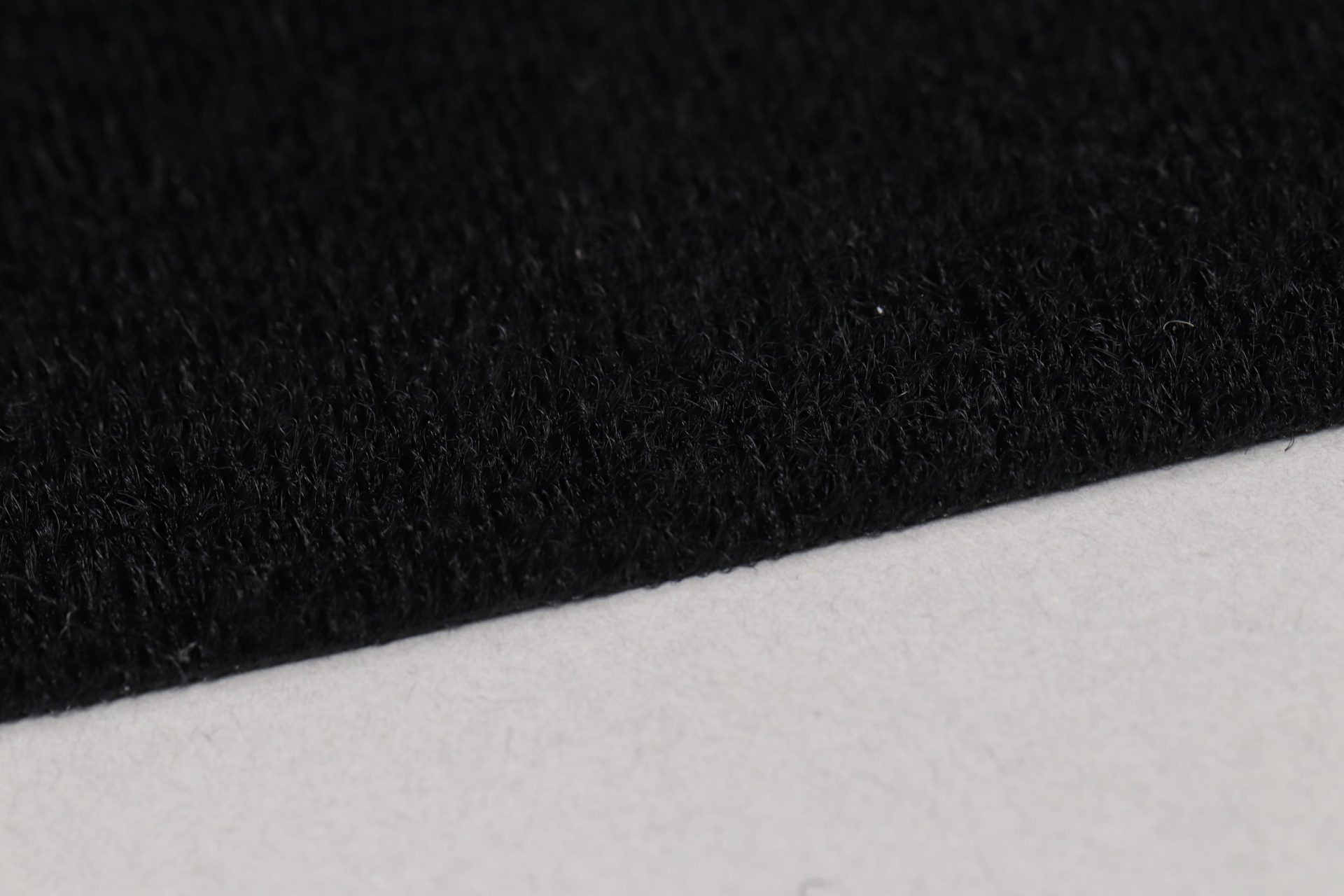 Easy Ways To Customise Clothes: Sew On VELCRO® Brand Tape And More
When it comes to expressing your personal style, customising your clothes can be a fantastic way to stand out from the crowd and add a unique touch to your wardrobe. Whether you're looking to breathe new life into old garments or simply want to add some flair to your outfits, there are plenty of creative options to explore. In this blog post, we'll walk you through some easy, unique and affordable ways to customise your wardrobe.
Why Should I Customise My Clothes?
When you're feeling uninspired by your wardrobe, it can feel tempting to head to your nearest shopping centre and pick up a bunch of new items to revamp your current selection. However, before you do this, it's worth noting that there are many perks to putting off the shopping spree and reworking what you already have.. Here are just a few reasons why putting the time and effort into customising your clothes is worth it:
Saves You Money
It goes without saying that customising your clothes is far more cost-effective than going out and buying new garments. If money is tight but you're still keen to spruce up your style, consider working with what you already have. As we'll demonstrate with our tips below, there are many ways that you can revamp your wardrobe on a budget, and oftentimes adjustments can be made for as little as a couple of pounds or even for free.
Eco-Friendly Solution
It's no secret that fast fashion is a big contributor to the climate crisis. With approximately 350,000 tonnes of unwanted clothing being sent to landfill in the UK each year, it's clear that we need to be more conscious of how much we are throwing away. A great way to do this is to "upcycle" your clothing to give it a new lease on life, thus saving it from getting disposed of. Not only is this a great sustainable solution that actively minimises your contribution to landfill waste, but it also reduces the need for the production of new raw materials that would have otherwise been used to create new garments.
Gives Your Wardrobe That Unique Edge
Because no two customised pieces will ever be the exact same, every garment is completely unique and tells a story about its wearer and its history. If you want to truly stand out from the crowd, customising your clothing is a great way to ensure you have pieces in your collection that quite literally nobody else will have. This gives customised clothing an edge over what you can purchase from disposable fast fashion brands.
Creativity is Good for the Soul
Having a creative outlet has been proven to be beneficial for your mental and emotional well-being, and clothes customisation is a great way to express your creative talents. Even if you haven't had any experience working with textiles before, if you're creatively minded and the idea of refashioning your clothes into something new excites you, that's all you really need to get started Remember: clothes customisation is, above all, about having fun, so don't overthink it and allow your creativity to soar!
Embroidering Magic: Needle, Thread and Creativity
Embroidery is an age-old art form that has found its way back into modern fashion time and time again. With just a needle and thread, you can transform plain garments into personalised masterpieces. From delicate flowers to intricate patterns, embroidery allows you to express your creativity in a tangible and stylish way. Whether you're a beginner or an experienced hand at sewing, embroidery offers endless possibilities for customisation. To start, gather your favourite coloured threads, an embroidery hoop and a plain piece of clothing. With a little practice and patience, you'll be amazed at just how many beautiful designs you can create.
Unleash Your Inner Artist with Fabric Paint
Fabric paint is another fantastic tool that allows you to customise your clothes. With a range of colours and types available, you can turn any garment into a canvas for your imagination. Whether you want to create bold statements or delicate accents, fabric paint gives you the freedom to bring your artistic visions to life. Stencils can help you achieve precise patterns, while freehand painting lets you experiment with abstract designs. Once you've finished painting, make sure to allow the fabric paint to dry completely before wearing or washing your customised creation.
Revamp & Reuse: Upcycling Old T-Shirts into Crop Tops
Don't toss out those old T-shirts just yet! With a pair of scissors and a dash of creativity, you can transform them into trendy crop tops. Crop tops are versatile and can be paired with jeans, skirts or shorts for a casual yet chic look. Simply lay your T-shirt flat, decide on the desired length, and carefully cut along the hemline. You can further personalise your crop top by adding fringes, knots or even sewing on fabric patches. This eco-friendly customisation not only breathes new life into your wardrobe, but also helps to reduce textile waste.
Sparkling Accents: Add Glamour with Gems
For those who love a touch of sparkle, adding gems to your clothes is a brilliant idea. Whether you're accentuating the neckline of a blouse or embellishing the pockets of your jeans, gems can instantly elevate the look of your garments. To get started, pick up some fabric-friendly adhesive gems from your local craft store. Lay out your clothing and experiment with different arrangements before adhering the gems. Whether you prefer a scattered arrangement or a precise pattern, gems are a simple and effective way to customise your clothes.
Innovative Alternative: Sew On VELCRO® Brand Tape
When it comes to closures, buttons and zippers aren't your only options. Sew on VELCRO® Brand tape offers a versatile alternative that's both functional and stylish. Whether you're tailoring a garment to fit perfectly or replacing a broken zipper, sew on VELCRO® Brand tape provides a secure closure that's easy to use. These products are designed to withstand daily wear and tear while providing a customisable solution for your clothing needs.
If you're lacking in inspiration, here are just a few simple ways you can use VELCRO® Brand to spruce up your style:
Adjustable Closures for a Perfect Fit
Sew on VELCRO® Brand tape can be an excellent solution for adjusting the fit of your clothing. Whether you want to tailor the waistline of your pants or achieve a snugger fit on a shirt, sew on VELCRO® Brand tape offers an adjustable closure that's easy to use. Attach one side of the tape to the inside of the garment and the other to the outside, ensuring a secure fit without compromising comfort.
Pocket Flair and Functionality
Enhance the style and functionality of your clothing by using sew on VELCRO® Brand tape to create unique pocket closures. Whether you're adding a small pocket to a T-shirt or revamping the design of your jeans' pockets, VELCRO® Brand tape ensures your belongings stay secure while adding a touch of personalisation.
Innovative Collar and Cuff Accents
Elevate the design of collars and cuffs by incorporating sew on VELCRO® Brand tape. Add detachable fabric elements like unique collars, cuffs or ruffles using the tape. This approach gives you the flexibility to switch up your look effortlessly and ensures that your clothing stands out from the rest.
Convertible Clothing
Create convertible garments that adapt to different occasions by using sew on VELCRO® Brand tape. For instance, you can add removable sleeves to a dress, allowing it to transform from a full-length outfit to a stylish sleeveless dress. This dynamic customisation not only adds versatility to your wardrobe but also showcases your creativity.
Explore the VELCRO® Brand Product Range at MPD Hook & Loop
Personalising your clothes doesn't have to be complicated. With a few simple tools and a touch of creativity, you can transform plain garments into unique works of art. From embroidery and fabric paint to upcycling old T-shirts and adding gems, the possibilities are endless. And for a truly innovative twist, consider using sew on VELCRO® Brand tape from MPD Hook & Loop to add functional and stylish closures to your customised creations. So go ahead: unleash your imagination and express yourself through the art of customisation!
If you're ready to dive into the world of sew on VELCRO® Brand tape and other adhesive solutions, look no further than MPD Hook & Loop. As a trusted adhesive supplier, we offer a comprehensive range of VELCRO® Brand products, including sew on VELCRO® Brand tape, sew on VELCRO® Brand strips and more. Our high-quality products are designed to provide reliable closures that withstand the test of time, making them a perfect choice for customising your clothes. Browse our full non-adhesive product range here, or get in touch with us for more information.