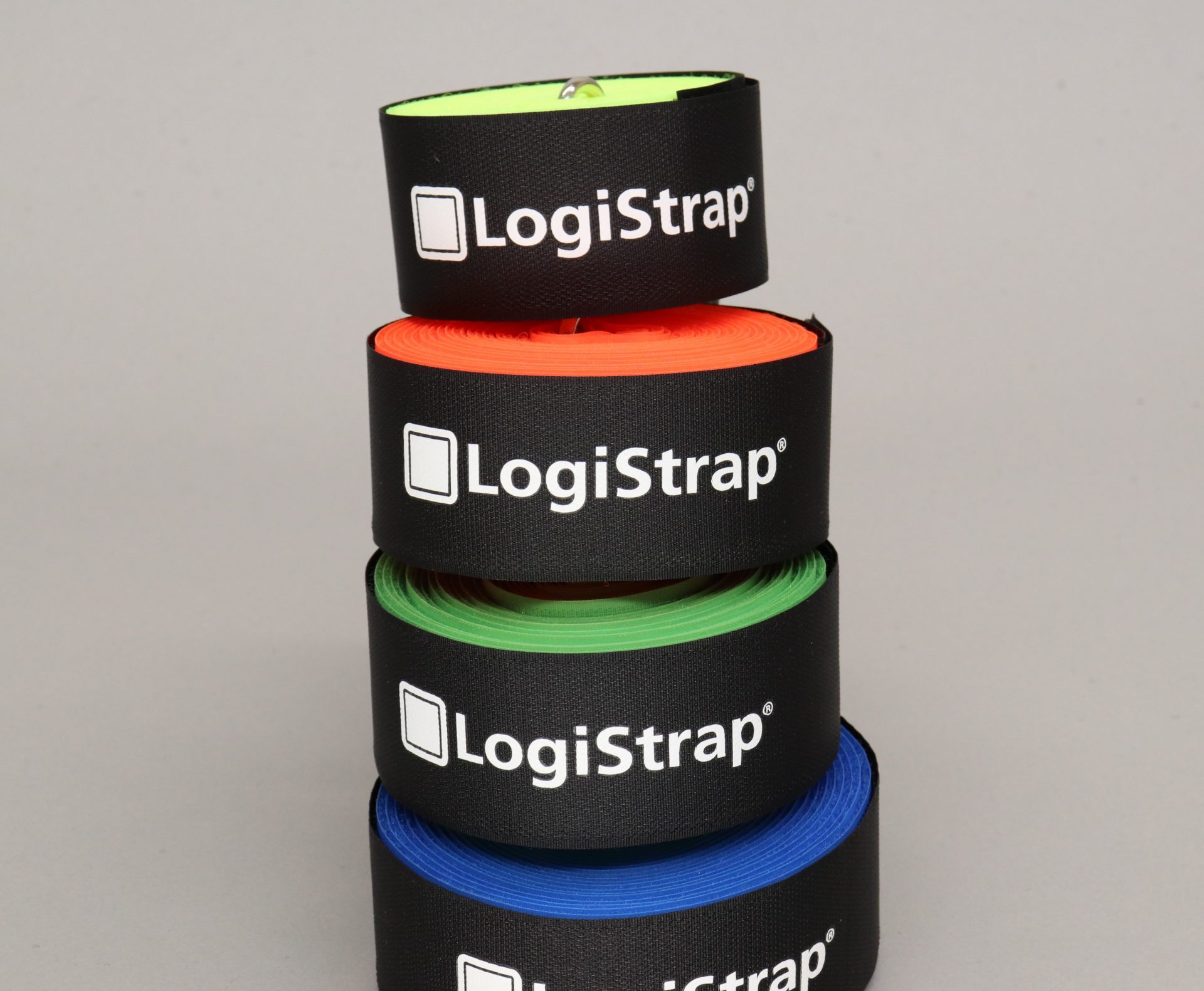 How To Use Different Types Of Pallet Straps
Are you trying to find out more about pallet strap? Look no further. Our ultimate guide has broken down everything you should know about the different types of pallet straps available to you and where you might use them. Not to mention, a few handy tips and tricks for you to use! Keep reading to find out more.
What Is Pallet Banding And Why Is It Important?
Pallet strapping, also commonly known as pallet banding, is the process of using a kind of strap to unitise and bundle pallets together. The term 'strapping' is used in a variety of commercial industries such as:
Printing industries
General packaging
Postage companies
Paper & Merchandise companies
Strapping is a method of fastening products into bundles so that they stay secure and protected. Strapping can be carried out manually, or by a machine, however the purpose of strapping is the same. Strapping materials can range, from steel to plastic to polyester, and these materials function at different capacities, so they are able to hold and secure different weights.
Pallet banding is an essential part of transporting goods, ensuring that they are safe and secure so that they don't become damaged during transit. If products are poorly secured then there is a higher risk of the products becoming damaged, or injuring an employee.
Banding Machines
As mentioned, pallet banding can be carried out manually, or alternatively, it can be done by a banding machine. Banding or strapping machines make the laborious task of strapping boxes much easier, allowing you to get through more products more efficiently.
Banding machines wrap and tension the pallet banding around the goods and they then seal the ends. This creates a strong and long-lasting bond, allowing the banding to support a high level of force.
Banding machines can handle a variety of shapes and sizes when it comes to products. Automatic machines are beneficial for everyday products or simple shapes. Whereas a semi-automatic approach might be taken with more awkward shapes or a more varied range of products.
Buying The Right Pallet Straps
The debate for which kind of strapping is the best is an argument that still stands as they all apply differently depending on the goods and method of transport being used. There are a multitude of pallet straps out there, and picking the right one for your products is important in keeping your goods safe, damage free and secure. Keep reading to find our breakdown of the most common pallet strap materials.
Steel Straps
Steel straps are extremely common and typically used when a heavy duty strap is required to secure a heavyweight item. Steel straps are extremely useful for heavy loads that can't be compressed, and they are generally extremely durable. They have a high break strength as well as being UV resistant, so they are ideal for larger and heavier loads. They are usually applied to products manually, and fastened around a load with steel buckles.
Despite their many advantages and popularity, steel strapping can have a few disadvantages. Steel straps are a little more on the expensive side than materials such as polyester, and metal can be prone to rust, weakening the straps. They have extremely sharp edges, and will conduct heat so individuals must take care when handling them. They also have a non-flexible design which can make it difficult to secure awkwardly shaped products.
Polyester Straps
Polyester straps are another commonly used strapping material with a range of great qualities. They are the strongest of plastic based strapping materials with an extremely high break strength and able to withstand a high level of tension. They are able to elongate and recover well too, making them ideal for loads that are more prone to shifting and moving around. For loads that are going on ships, polyester straps are ideal, as they pull the load back into the correct position. They have dull edges, unlike metal straps making them safer to handle and they do not rust.
They can also be applied manually or automatically.
Plastic Straps
Plastic straps can be made from materials like polyester or polypropylene. This type of strap usually comes in a range of finishes, sizes and strengths, unlike steel straps. For plastic strapping, they are able to elongate and withstand more stretch than their steel counterparts, making them more useful for securing things like:
Paper
Lumber
Fresh produce
Plastic straps can be applied manually or with the assistance of a machine. While plastic straps are more flexible and less dangerous to use than metal straps, they are significantly less strong. However, for large heavyweight loads, you would not typically choose plastic banding. Additionally, plastic straps can deteriorate quickly in bad weather conditions, making them unsuitable for consistent outside usage.
VELCRO® Brand Logistrap
The VELCRO® Brand Logistrap is a versatile and multi use strap developed to be used as pallet straps. They can be used in any:
Distribution centres
Warehouses
Industrial centres
To do the same job as a pallet strap would. They can be applied manually, and are extremely simple and easy to use, leaving your goods secured in place throughout their entire journey and leaving them safe and secure when they reach their destination. They are extremely sustainable and cost effective as they can be reused over and over again. With a high tension tolerance, and their simple method of use, the VELCRO® Brand Logistrap is another strong contender for industrial pallet banding.
Pallet Banding Tips And Tricks
A few key things to consider when you are searching for the right pallet banding material:
Size & Weight – This will help you to determine the strength and type of strap you will need to buy
How long your products will need to be strapped for
How much your load might move during the journey ( in a vehicle or on a ship)
Will your products be exposed to natural elements (sunlight, wind, moisture)
On top of choosing the right material, another good trick to ensure your load is going to stay protected is to invest in edge protectors. Edge protectors are great for easing the pressure of strapping on a product, keeping it safe and easing the strain caused by straps.
Fasteners and buckles are also extra pieces of equipment that you should take time to invest in. Finding good quality buckles and fasteners will help to keep your goods properly secured in transit.
Where Can I Find Good Quality Pallet Straps?
There are a range of places where you can find good pallet straps for a reasonable price. Many hardware stores will be able to help you find what you are looking for, or point you to good recommendations.
If you are struggling to find what you are looking for in store, you can hop online and shop there. This may be easier in helping you find the exact products you are looking for, and have a much wider range of products for you to choose from.
MPD Hook & Loop
We understand the importance of having high quality and reliable pallet banding materials for your job, and how important keeping your goods safe really is. MDP Hook and Loop is a family run specialist supplier of genuine VELCRO® Brand products, in both retail and industrial markets. We are committed to delivering excellent quality products alongside a n unmatched level of customer service.
We offer an extensive range of products on our website, from adhesive VELCRO® Brand tape and bulk VELCRO® Brand products all the way to cable ties and bespoke options.
For further enquiries about our products or how we can help you, feel free to contact us today and speak to our wonderful team! We will be happy to answer any questions and help you find exactly what you are looking for.