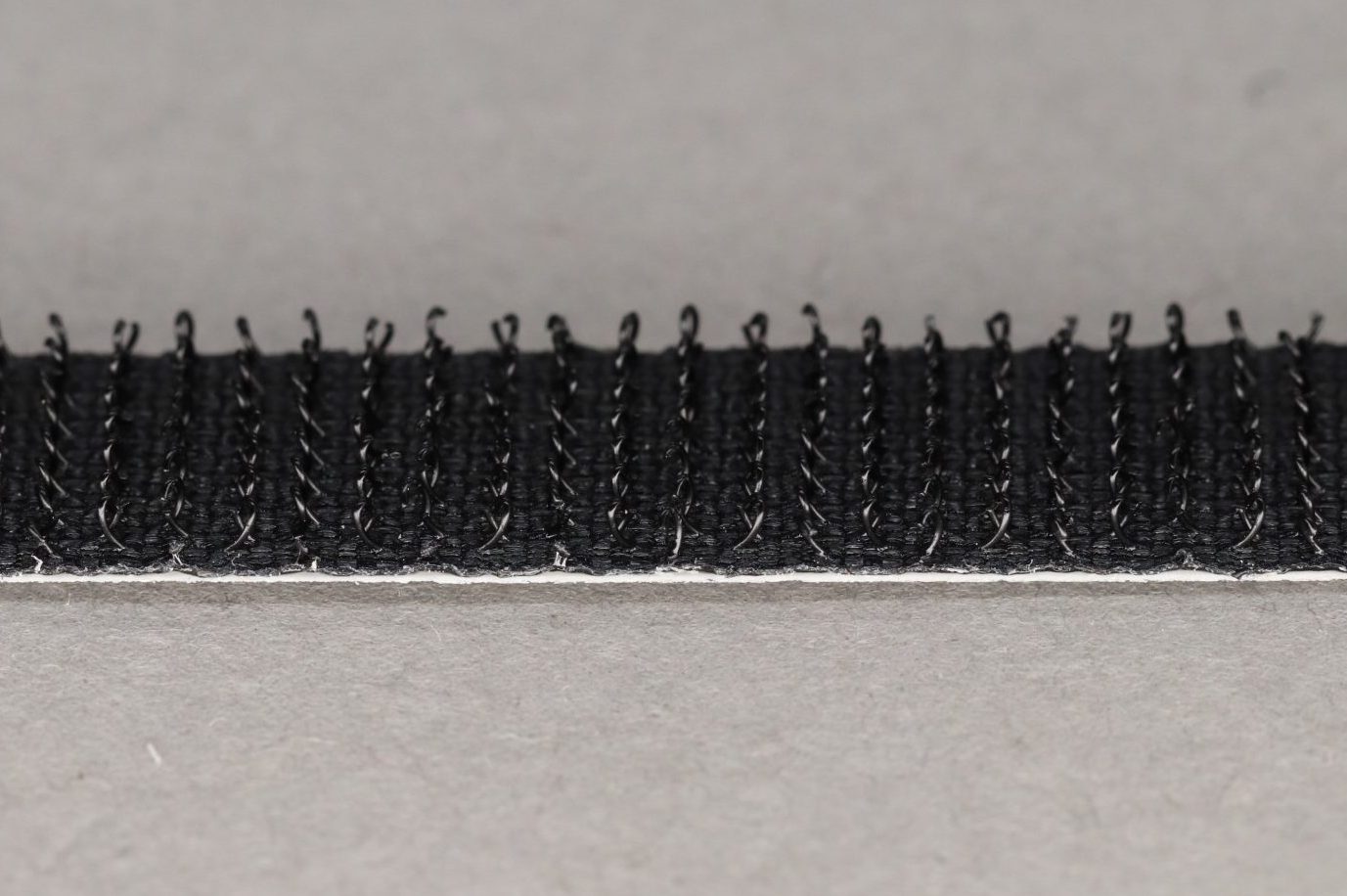 VELCRO® Brand's Legacy: Fireproof Adhesive To Eco Friendly Products
In the world of fastenings and closures, few names stand out quite as prominently as VELCRO®. Over the last 70 years, the iconic brand has become synonymous with convenience, reliability and innovation – paving the way for hook and loop fastening technology ever since. From its humble beginnings as a simple adhesive, to its diverse range of eco-friendly and fire proof adhesive products today, VELCRO® has truly transformed the way we connect and secure items forever. If you've ever wanted to know more about how this practical staple item came to be, in this blog we explore the remarkable evolution of VELCRO® Brand and the diverse range of products they have on offer today.
Seeds of Inspiration
It's hard to imagine modern life without VELCRO®, so it's all the more funny to think about the fact that its invention essentially came about by accident. Our story begins in 1941 with Swiss engineer George de Mestral. Inspired by the burrs (a form of seed pod from burdock plants) he found sticking to his clothes and his dog's fur during a hunting trip, upon returning home de Mestral decided to examine them under a microscope. He discovered tiny hooks that effortlessly attached themselves to anything loop-shaped. Intrigued, he set out to create a synthetic version of this natural phenomenon.
Burrs Under the Microscope
Many of us have had the experience of finding burrs clinging to our clothing or pets' coats after a countryside walk and have simply found it a brief annoyance, never taking the time to consider why this actually happens. Naturally, there is a perfectly reasonable (and not to mention interesting) scientific explanation.
Burrs have long served an important purpose: ensuring the survival of a number of different plant species. When a burr attaches itself to a human's clothing or an animal's fur, it is transported to another location where it eventually falls off and grows into a new plant.
While this is all useful information, de Mestral was evidently more concerned with the how of the matter, as opposed to the why. How, for example, did such a small object exert enough strength to cling to fabric? Beneath the microscope, de Mestral noticed that the tips of the burr – which to the untrained eye simply appeared to be straight spikes – actually featured miniscule hooks that could easily attach themselves to fibres in clothing and fur. From his research, de Mestral concluded that if he could replicate the simple hook system of the burr, he would be able to create an incredibly strong fastener which would have many practical uses. Given what we know now, clearly he was onto something!
Material World
Everybody knows that things don't happen overnight, and it took de Mestral years of experimentation to come up with the two-component fastening system we know and love today. His first challenge was determining which fabric he could utilise to create a secure enough bond. He enlisted the help of a weaver in Lyon, France – a crucial hub of textiles – de Mestral first tried out cotton as his material of choice.
The weaver produced an initial prototype: it consisted of one cotton strip containing thousands of hooks, and another containing thousands of loops. Eventually, the two concluded that cotton was too soft to withstand repeated openings and closures. De Mestral spent several years thereafter searching for the best material for his product, as well as the ideal hook and loop size.
After continual testing, de Mestral eventually discovered that synthetic fabrics worked best, and settled upon heat-treated nylon – a strong and durable textile. Once this had been established, then came the challenge of finding a way to mass-produce this new product. In order to do this, de Mestral had to devise a special type of loom that was capable of weaving the fibres in exactly the right size, shape and density – a task which unsurprisingly took several more years to complete.
Finally, by 1955, de Mestral had finalised his improved version of his hook and loop product. Each square inch of fabric contained 300 hooks, the density of which had proven strong enough to stay fastened, but could also be pulled apart with ease. Combining this effective design with the means to distribute it on a larger scale, de Mestral was ready to get his product on the market.
The VELCRO® Brand Revolution
Armed with his new invention, de Mestral christened it "Velcro", which derived from the French words "velours" (velvet) and "crochet" (hook). Following a patent from the Swiss government, de Mestral began swiftly mass-producing VELCRO® in plants across Europe, Canada and the United States. However, while he had originally intended for VELCRO® to be used on clothing as a "zipperless zipper" this idea did not initially take off. At a 1959 New York Fashion Week show, clothing highlighted with VELCRO® was deemed ugly and cheap-looking. From then on, VELCRO® became more associated with sportswear and equipment over high-end fashion.
Despite this initial setback, fortunately it wasn't long before VELCRO® Brand saw a massive spike in popularity after NASA began using it to prevent objects from floating around under zero-gravity conditions. NASA would later go on to add VELCRO® to astronauts spacesuits and helmets, replacing the snaps and zippers that were used before.
In 1968, VELCRO® Brand would secure another historic triumph when shoe manufacturer Puma replaced shoelaces with VELCRO® straps. Since then, VELCRO® Brand fasteners have revolutionised childrens' footwear, as it allows those of a very young age to independently fasten and undo their own shoes long before they learn to tie their laces.
1979 saw the creation of fireproof adhesive at VELCRO® Brand. Applications where there is a risk of flames being in close proximity to the fasteners, such as metalworking plants or plenum space, finally had a retardant hook and loop option. This once again made VELCRO® invaluable to a wider variety of commercial applications wherein fire safety was of utmost importance.
As the decades passed, VELCRO® Brand found its way into everyday life and today, it seems to practically be everywhere. From the healthcare sector (blood pressure cuffs, orthopaedic devices and surgeons' gowns), to shoes and clothing, home décor, sports equipment, toys, aeroplane seat cushions and much more, the versatility of hook and loop fasteners made them indispensable. Incredibly, VELCRO® was even used in the first human artificial heart transplantation to hold the device parts together!
de Mestral passed away in 1990, but his legacy lives on. His product aside, even the process de Mestral used to develop VELCRO® – the act of examining a process of nature and replicating its properties for a practical application – has since been termed "biomimicry". It's safe to say that de Mestral no doubt never dreamed that a walk in the woods would one day lead to the popularity of VELCRO® and the countless ways that it's been used.
Eco-Friendly Innovations
Ever on the pulse of diversifying their product range, in recent years VELCRO® has made significant strides towards more impactful sustainability practices. The company has committed to reducing its environmental impact by developing eco-friendly products and incorporating recycled materials into its manufacturing processes. By investing in research and innovation, VELCRO® Brand continues to lead the way in creating environmentally conscious hook and loop solutions.
Hook & Loop Products to Meet Your Every Need
As we reflect on VELCRO® Brand's journey from novelty invention to a symbol of everyday convenience and practicality, it's clear that this remarkable product has come a long way. Today, whether you need sticky back VELCRO® Brand items, 10mm self-adhesive VELCRO® Brand dots or VELCRO® Brand circles, you can count on the brand's legacy of quality and variety to have the right fastening product for your needs.
At MPD Hook & Loop, we take pride in being a leading supplier of VELCRO® Brand products. Our commitment to providing top-quality hook and loop solutions ensures that you have access to the best fastening products in the market. Explore our range of VELCRO® Brand products and experience the unmatched convenience and reliability that these fasteners offer. Shop with us online today or get in touch with us for more information.