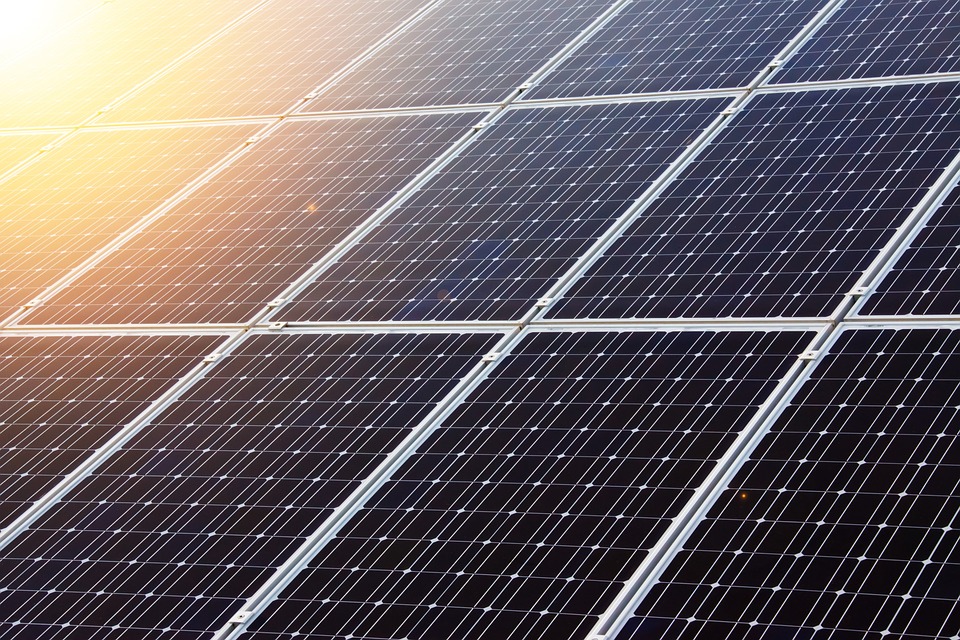 Why Do I Need Adhesive VELCRO®?
We can almost guarantee that you will have come across VELCROⓇ Brand fastenings at least once throughout the course of your life, whether it be on a pair of school shoes or trainers, or to keep your laptop charging cable wrapped up neatly. A natural part of growing up is realising the abundant use VELCROⓇ Brand fastenings actually have in a variety of applications.
If you aren't already an avid user of VELCROⓇ Brand fastenings or familiar with the numerous practicalities they offer, then no need to fret; we've put together this guide for you telling you all you need to know regarding adhesive VELCROⓇ Brand fastenings. We're convinced that by the end you will be itching to get your hands on some of your own!
What is Adhesive VELCROⓇ Brand Tape?
Before we delve into wondrous ways of self-adhesive VELCROⓇ Brand fastenings, let us first give you a brief background on what they actually are, how they work and where they originated.
Contrary to popular belief, VELCROⓇ Brand is actually what's known in linguistics as a deonym, which is when the brand name of a product is then used as a generic noun for that product itself, even if it's made by other brands. For example, many people refer to a vacuum cleaner as a 'hoover', or a hot tub as a 'jacuzzi' – yet both of these are actually the names of popular brands that manufacture said products.
VELCROⓇ Brand is no exception. What it should actually be referred to is hook and loop, as that is the proper name for this type of fastening. Now that we've cleared that up, this is what we'll be referring to it as throughout the rest of this blog.
Hook and loop fastenings originated in 1941 by a Swiss engineer named George de Mestral. After going on a hunting trip with his dog in the Jura Mountains, de Mestral noticed that cockle-burs kept sticking to his clothing and his dog's fur and wondered what was causing them to attach. After inspecting them under a microscope, he noticed they had tiny hooks that allowed them to cling onto any loops in hairs and fibres. Thus, the idea for hook and loop fastening was born.
Just as the cockleburs work, hook and loop fastenings fasten together by having one strip that features a set of many tiny hooks and another strip that has lots of soft loops, which create a strong bond when attached. Due to the small size of these, it would be impractical to have corresponding loops for each hook, so an indeterminate amount is used instead, which is what allows hook and loop to attach in various directions. It is also this size and the flexibility of the hooks that allow them to then be pulled apart again.
So, where does the adhesive come in? Well, hook and loop can come in one of two forms – either sew-on or sticky-back adhesive. As is relatively self-explanatory, sew on hook and loop allows for each strip to be sewn onto a corresponding piece of fabric, allowing the two to be brought together, whilst adhesive hook and loop has double-sided adhesive pads on the rear of the strips (usually this comes as a peel-and-stick) so they can be stuck to any desired surface.
The Uses of Hook and Loop
The number of applications in which hook and loop can be used may surprise you since it is useful for an array of different things – the main advantage of it is that it allows things to be kept in a certain place but easily removable when needed, rather than having to commit to more permanent attachment techniques.
We've listed some of the different, useful ways hook and loop can be utilised in both domestic and commercial settings to give you some inspiration.
Domestic Uses
1 | Hanging Pictures
Having pictures and other decorative pieces around your house or flat can really make it feel like home and give it a personal touch. However, this can be a pain when it involves having to hammer various nails into the walls, which then become an eyesore or leave a hole behind in the event that you remove any pictures or hanging decor for whatever reason.
Furthermore, if you're renting, then having nails in the wall is often not allowed and can reduce how much of your deposit you get back if you ignore this rule.
By using adhesive hook and loop, this damage is avoided altogether and still allows you to decorate your home, no matter how temporary. All you need to do is simply stick one side to the wall and the other to the back of whatever you choose to display, then attach the two together – et voila!
The great thing about this is that the hook and loop is strong enough to hold pictures and other hanging items, then can simply be removed from the wall if and when you need to. However, it is worth noting that removing the adhesive strip from the wall may peel the paint if not done carefully, so it should be tested on a small patch first and be removed considerately.
2 | Tidying Cables
Have you ever had a laptop and noticed that its charging cable comes with an attached piece of hook and loop? This is there so that you can fold the cable up neatly and wrap the hook and loop around it to keep it in place and stop it from unravelling. Pretty handy, right?
This can be the answer to tidying all kinds of cables and wires. You could attach a strip of the hook side back to back with the strip of a loop side (remembering to keep one longer than the other!) and use these as makeshift cable ties – ones that can be removed if and when you need to, rather than having to cut those difficult plastic ones and risk damaging your cables.
3 | Organise Your Car
This one is a use that not many people think of, but is an incredibly practical solution to stop things rolling around in your car. If you keep essential items, such as a first aid kit, torch, warning triangle, de-icer and ice scraper in the boot of your car, it can be irritating when you hear these rolling around each time you take a sharp bend or turn a corner a bit quicker than you should.
Rather than keeping these items loose and having them strewn across your boot, attaching a small piece of hook and loop to each of them and the other strip to the floor or sides in your boot will allow you to organise them into one space and keep them from constantly rolling around.
This will also make your boot space much more practical to use since you won't have to worry about shifting these items to make room for shopping or other items. Similarly, they can also be easily taken out of the boot when you do need to use them.
Commercial Uses
1 | Fire Safety
Hook and loop can be chemically treated to be flame retardant, which makes it ideal for use in bunkers or on aircraft that require fire retardant material due to the fire hazards they are associated with. They can also be used to secure insulation protecting high-temperature components, such as piping systems carrying steam, chemicals and other high-temperature substances.
MPD Hook & Loop is an example of a brand that sell flame retardant hook and loop.
2 | Solar Panels
Believe it or not, some VELCROⓇ Brand hook and loop has been used to secure solar panels to roofs. With solar panel engineering having come a long way since their initial invention and popularity, they have now been made to be lightweight and with better flexibility which makes them easier to install in all kinds of places. As such, hook and loop can be used to help attach these, being able to keep them truly secure despite any flexibility in their shape.
Buy Sticky Back VELCROⓇ Brand From MPD Hook & Loop
Are you looking to invest in some high-quality adhesive hook and loop? If so, then MPD Hook and Loop is where you need to be looking.
From 10mm self-adhesive VELCROⓇ Brand hook and loop to flame retardant sew-on rolls of hook and loop, we stock hook and loop in all lengths and sizes – available as individual rolls or by the case – to suit all your fastening needs, no matter how big or small.
Get in touch with us today to learn more about the products we sell and how suitable they may be for your desired applications.